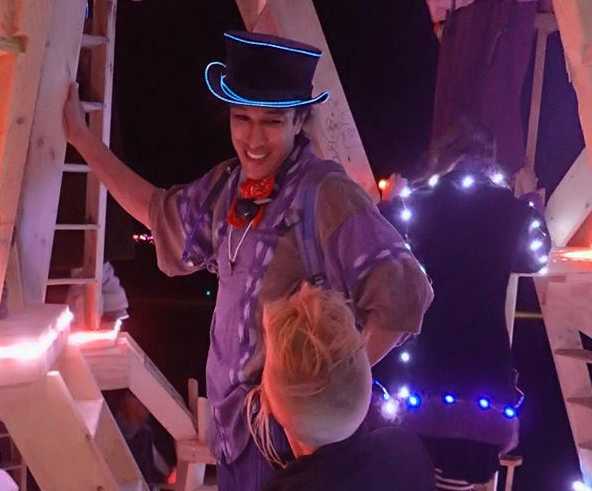 Alexander Griffin - Traveling the World
Hello fellow travelers! Like you I've been on some interesting and unusual adventures in my little life. Probably one of the best times was living in Galway City, Republic of Ireland for 2-1/2 years. I had a green card and worked for Compaq Computer as a nine-to-five contractor. I enjoyed working there and had a lot of respect for the people in my group. Practically an ideal job. Then, when the day was done and I walked out of Compaq... I was in IRELAND! I was on vacation for the next sixteen hours! Life Is Good.

The other foreign location where I've spent a significant amount of time is Cozumel, Mexico. Over the course of ten years I'd say over a year of my life was living in downtown San Miguel, enjoying Mayan culture and a helluva lot of scuba diving. Mostly I dove with Aqua Safari (now owned by a hotel congolmerate), Chili Charters (a great outfit! try them!) and Tres Pelicanos (another great outfit). I have also spent hundreds of hours cave diving in the systems both on Cozumel and in the Riviera Maya.
Countries I Have Visited
Mexico
Greece
Turkey
France
United Kingdom (Scotland, N. Ireland and England, but not Wales yet)
Republic of Ireland
Grand Cayman
Belize
Australia
Italy
USA Parks and Areas I Enjoy Visiting
Capitol Reef, Utah
Arches National Park, Utah
Goblin Valley, Utah
Moab, Utah
Coyote Buttes, Arizona
Grand Canyon, Arizona
Haleakala Crater, Hawaii
Mammoth Cave, Kentucky
Crater Lake, Oregon
Burns I've Attended
Note that some of these events are sanctioned Burning Man Regionals and some are not. I don't try to distinguish when I attend, so I didn't distinguish in this list. If it features fire as a primary art form, it is a "Burn."
Burning Man (Gerlach, NV) every year since 2009
Playa del Fuego (Odessa, DE)
BEquinox (Joshua Tree, CA)
PEX Summer Festival (Darlington, MD)
Frostburn (Marvin's Mountaintop, WV)
Love Burn (Miami, FL)
Transformus (Asheville NC, now Marvin's Mountain WV)
Freeform Arts Festival (PA)
Wildfire Retreat (CT)
SOAK (Tygh Valley, OR)
SHIFT (OR)
Non-Burn Festivals I've Attended
Northwest Folklife Festival (Seattle, WA)
Pennsic War (Slippery Rock, PA)
Maryland Renaissance Festival (Crownsville, MD)
Wisteria Summer Solstice (OH)
Swannanoa Music & Dance Festival (Warren Wilson College, NC)
Contrastock Contradance Festival (Glen Echo, MD)
Tropical Dance Vacation (St Croix, USVI)
70,000 Tons of Metal (Ft Lauterdale, FL)
---
©2019 R A Griffin. All Rights Reserved.